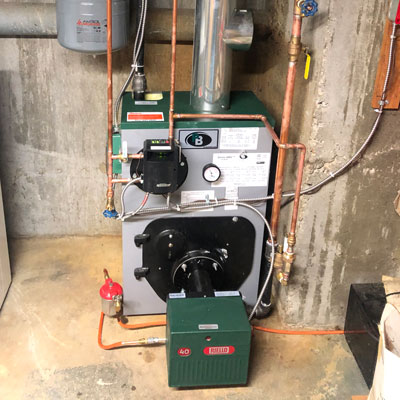 Whether your boiler provides hot water for your bathtub or heat for your home or office, Scarpelli Mechanical will service and repair your equipment to keep your system running at peak efficiency in every season.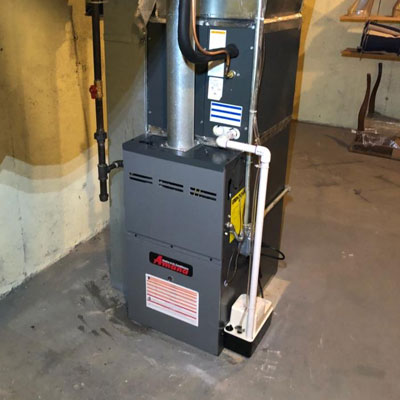 Fired by gas or oil, these units provide heat to interior spaces through air movement. Call us in the fall for your preventative maintenance service.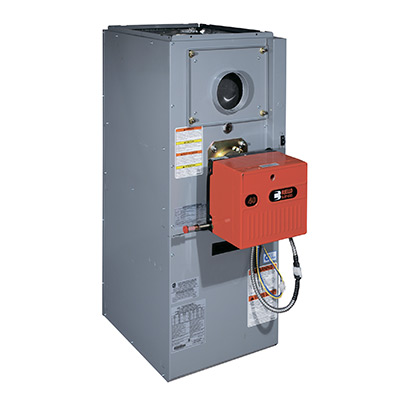 We provide a complete service on your burner to ensure proper combustion in your boiler or furnace. We use the latest combustion testing and analyzing equipment, which allows us to provide you with a printed report of exactly how efficient your burner is.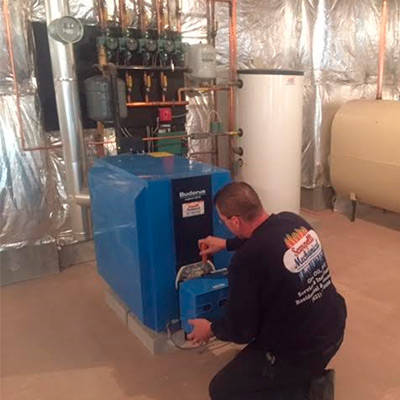 Nobody likes cold showers! Ask us for a checkup or repair, and we'll make sure your faucet delivers hot water every time you turn on the tap.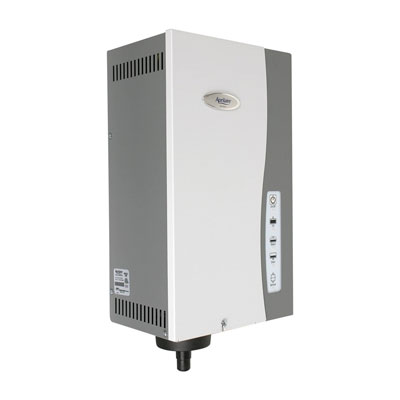 We install bypass humidifiers and the newest technology in steam humidifiers. Fight winter dryness with one of our humidification units for your warm-air system. Already have one? Then we'll be happy to check and maintain it for you.
Oil

tank
---
Installations & Replacements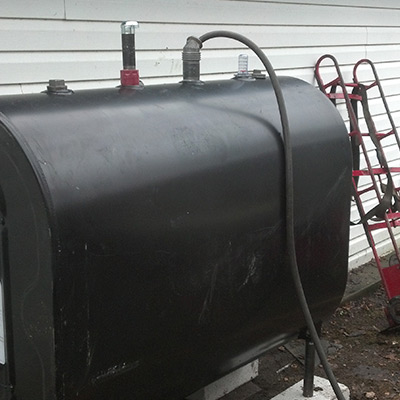 Scarpelli Mechanical specializes not only in new installation but also replacement of oil tanks.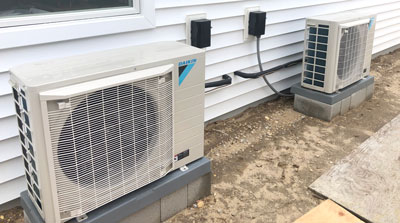 Heat pumps are becoming more popular here in the Northeast, with their high efficiency ratings. This type of heating also allows you to heat and cool your home without gas or oil. Talk to our highly trained staff about whether a heat pump is right for you.
Ductless

Mini Split Systems
---
With utility bills rising every year, these types of systems offer you an efficiency rating of 17-33 seer, depending on the equipment which can result in lower utility bills of up to 50%! These systems can provide heating and cooling for an individual room or an entire home as well as commercial space. With various designs these systems offer wall mounted air handlers, ceiling cassette air handlers, floor mounted air handlers and ducted air handlers for attic applications. We can install up to (8) air handlers on 1 outdoor condensing unit. Call us for your FREE estimate and find out how you can get up to a 12 year manufacturer warranty on selected systems and start saving on your utility bills!
Repair

and Thawing
---
of Frozen Pipes
When temps drop below freezing, the risk of frozen pipes increases dramatically. Luckily, a call to Scarpelli Mechanical will bring state-of-the-art thawing machines to slowly warm the ice in your pipes before they expand and split. We also have multiple portable heaters for crawl spaces.
If you are interested in receiving more information about these products, or would like to get a quote please call Scarpelli Mechanical.